TELC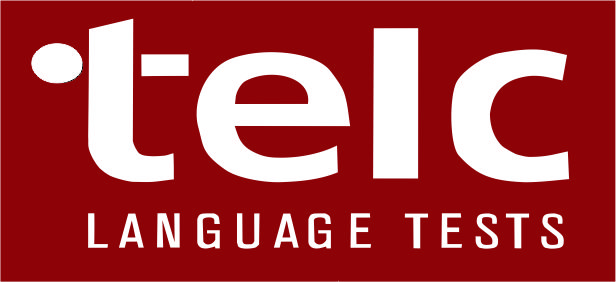 THE EUROPEAN LANGUAGE CERTIFICATES
University Centre for Foreign Languages is an accredited examination telc centre – The European Language Certificates.
telc exams is a range of international certificates testing and proving language skills and competencies at 5 levels: A1, A2, B1, B2, C1.
telc examinations are based on the program and the standard adopted by the Council of Europe, which allows a uniform evaluation of language proficiency in all European countries.
telc exams are developed and administered by the non-profit organization Weiterbuildungs ​​-Testsysteme GmbH (WBT), based in Frankfurt am Main. WBT is a member of the European Association of Language Testers in Europe, which issues language certificates internationally, and has many years of experience in checking language skills.
telc Certificates are on the list of documents confirming the knowledge of a foreign language when applying for the civil service jobs (Journal of Laws of 1999 . No 49, item 483, with an amendment www.usc.gov.pl).
Dates of exam in the academic year 2022/23:
11th February 2023 (Entries accepted until 5th January 2023)
10th June 2023 (Entries accepted until 5th May 2023).
Persons participating in language courses preparing for TELC exams in the University Centre for Foreign Languages are granted a discount.
To ENROLL for the exam the candidates are requested to:
make a full exam fee payment
* The fee is not refundable in case of cancellation of the exam.
** NCU Foreign Languages Centre does not send individual registration confirmation
submit the application form along with a photocopy of proof of payment in University Centre for Foreign Languages Secretariat , ul. Gagarina 11, Room 1.
Payments should be made to the following bank account:
UMK Toruń, ul. Gagarina 11, 87-100 Toruń
Bank Millennium SA in Warsaw
66 11602202 0000 0000 3174 8880
NOTE: while completing the payment slip, under the "Transfer title" fill in data in the following order:
Exam Name / language / level / name and surname of the candidate,
eg.: telc / English / B1/B2 / John Smith
Applications received after the registration deadline and incomplete documents will not be accepted.
If, at the end of the registration, on a set exam date, there are fewer than 10 people, the exam will not take place and the candidates will be granted an opportunity to receive a full refund of exam fee or postpone the exam to the next available date.
Detailed information about telc exams and sample exam papers are available on the following website and here.